Active Connections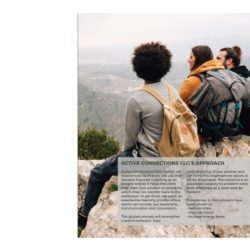 Ballinlough, Killeagh, Co. Cork Registered Charity Number. 20201356
Cork
Transforming Lives through Adventure
Active Connections CLG aims to have adventure therapy as an option for all people in need, and at risk in the country.
Created in April 2011 Active Connections CLG is a not for profit company working with young people with behavioral difficulties. Active Connections is leading the charge of introducing adventure therapy based programmes in Ireland. Since inception we have worked in partnership with statutory and non-statutory agencies, delivering programmes to young people and their families in the regions of Dublin, Cork, Tipperary, Kilkenny, Carlow, Wexford, and Waterford.
Team Building
We build the experience to meet the need of your team.
The focus is to make the experience a meaningful investment for your company.
We prefer to get team off site but are happy to develop a plan which will suit the needs of the team.
As all profits go directly to our social impact work with teen at risk we can send you a impact report of how we used our profit from your experience to transform the life of a young person in need.